Pekka Silén, recorder
Louna Hosia, baroque cello/ viola da gamba
Marianna Henriksson, harpsichord
Baroque Ensemble Cornucopia plays baroque music – and a wide variety of music from the 20th and 21st centuries. The ensemble creates concert programmes with both exciting contrasts and syntheses between the different styles.
Video: Juha T. Koskinen & J-Ph. Rameau: Superborea, trailer
Listen!
Video: Tomi Räisänen: Around the Circle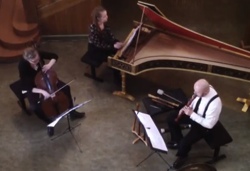 Video: I was the Night - Songs of Jacques Brel and from the Baroque; excerpts
https://www.youtube.com/watch?v=oLwSXcOx9Fw
Listen to live recordings on the Myspace site.
Contact us!
Email: info (at) ensemblecornucopia.fi
Tel. +358 50 5401298 (Pekka Silén)
You can also contact us via the web form.